11 results for
Railings in UAE
Champions Energy Inc
More Info
TOP FENCING SUPPLIERS & CONTRACTORSin UAE (Dubai, Abu Dhabi, Sharjah, Al Ain), Oman, Qatar, Iraq, Africa: Corrugated Sheet Hoarding Site Perimeter Barricade Temporary Fencings, Chainlink Fences, Welded Wire Mesh Heras Type Fence Panels, Gates, Barricades, Crowd Barriers, Stanchions, Bollards
FABRICATION:Gabions, Structures, Cable Trays, Hesco, Sheds, Prefab Portable Containers Cabins Porta Site Offices Camps, Bird Spikes, Cages, Steel Partitions, Railings, Ladders, Truss, Supply & Installation on Project Sites, ISO 9001:2008 CERTIFIED Company, STEEL FABRICATORS SUPPLIERS CONTRACTORS in UAE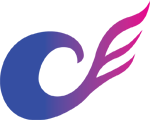 A3-23 SAIF Zone, Sharjah, UAE
120769
050-5475666, 06-5528113
06-5528114
Categories: Acoustic Contractors | Bitumen and Asphalt Products | Car Parks and Shades | Chain link Fencing PVC Coated | Construction Materials | Expanded Mesh | Fence Posts and Fittings | Fencing Suppliers | Garbage Chute System | Gates Steel | Guard Rails | Hotels and Motels Equipment and Supplies | Ladders | Meshes and Sieves | Metal Products | Metals | Monopoles | Partitions | Railings | Razor Wires | Scaffolding and Shuttering | Solar Energy Equipment and Supplies | Stainless Steel Stockists | Steel Fabricated Products | Steel Fabricators and Engineers | Steel Profiled Sheeting | Steel Stockholders and Merchants | Trading Companies | Welded Wire Mesh | Wire Mesh | Wire Products |
Keywords: Acoustic Contractors | Acoustic Suppliers | Acoustic Suppliers | Armored Wall | Barricade Suppliers | Barricade Suppliers | Barricades | Barriers | Bird Barrier | Bird Control | Bird Control Spikes | Bird Repeller | Bird Spikes | Bird Wire | Bitumen and Asphalt Products | Bollards | Building Materials | Cat Ladders | Chain Link Fencing PVC Coated | Chute Suppliers | Concrete Membrane Canvas Cloth | Defense Barriers | Doors and Gates | Fence Contractors | Fence Suppliers | Fences | Fencing | Fencing Contractors | Fencing Contractors | Fencing Suppliers | Gabions | Geotextiles | Handrails | Heras Fence | HESCO | Hesco Barriers | Hoarding Fence | Ladders | Light Mast | Palisade Fence | Partitions | Pigeon Control | Pigeon Spikes | PVC Garbage Chutes | Railings | Road Spike Barrier | Solar Frames | Solar Mounting Structures | Sound Proof Companies | Sound Proofing Contractors | Steel Fabricators | Steel Suppliers | Traffic Spikes | Tyre Killer | Tyre Spikes | Welded Wire Mesh |
Metro Metal Fabrication
More Info
Al Waha Kitchen Equipment LLC
More Info
Champions Energy Inc.
More Info
Al Hikmah Steel Fabrication Engineering LLC
More Info
City Square Steel Works
More Info
Emerald Metal Works LLC
More Info
Gantry Middle East Limited
More Info
Parallel Rack Building Material Trading
More Info
Runway Steel Contg LLC
More Info
3rd I/Change, Al Quoz,Industrial Area 3, Dubai, UAE
111595
04-3475994
04-3475997
Categories: Railings
The Iron Art Steel and Aluminium Company
More Info
About Railings
Railings in UAE are used for stairs, decks, and balconies, among others. They can be used both indoors and outdoors. Iron is used for railings as it is strong, weather resistant and corrosion resistant. Iron alloys are used to make the material soft. The alloys are also easy to work on during casing and welding. The railings that are installed should comply with the local regulations. Railings that have a coarse texture are preferred by building owners. The railings used for architectural buildings feature ornamental, decorative and lacy designs. The installed railings should comply with the local standards and regulations.