3 results for
Reverse Osmosis Systems in UAE
Pact Engineering FZE
More Info
Founded in 1998, we started operations in the UAE in 2001 from our facility set up in Dubai. Today, we are one of the most noteworthy privately-owned establishments, providing clients with world-class engineering, manufacturing and after-sale services. Our services include various MEP services, process design, custom plant fabrication and equipment manufacturing, demineralization, and the supply of chemicals, reverse osmosis and sewage water treatment systems, oilfield equipment, and water purification systems. All our products are the outcome of decades of engineering innovation and flow of ideas between engineers, contractors and end-users. Our offshore products have set the benchmark for marine water makers, and are preferred globally for its design, reliability and service support responsiveness.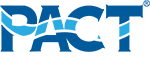 505, Century 21, Abu Backer Rd, Deira, Dubai, UAE
122150
04-2668611
04-2668544
Categories: Oilfield Contractors and Services | Oilfield Equipment | Reverse Osmosis Systems | Waste Water Treatment and Recycling Systems | Water Desalination |
Keywords: Reverse Osmosis Systems | Sewage Treatment Systems | Effluent Treatment Systems | Water Desalination Plants | Water Purification Systems | Demineralization | Oilfield Contractors and Services | Oilfield Equipment | Waste Water Treatment | Onshore And Offshore Waste Water | Waste Water Treatment and Recycling Systems | Waste Water Treatment Equipment | Waste Water Treatment Systems |
Water Master - Water Equipments LLC
More Info
Protec Technical Solutions LLC
More Info
We are a privately owned international company, headquartered in Hirschau, Bavaria. Our contributions railways with innovation and development in environmental technology, has been around since the early 90's. We utilize our extensive expertise and products in the treatment of water using Reverse osmosis systems and other water treatment and recycling systems. We specialize in developing tailored solutions for freshwater supply and treatment of wastewater together with train and sanitary cell manufacturers. The products we deal with include bioreactors, fresh water tanks for rail cars, equipment for maintenance, and offer additional services like personal training, spare part management, delivery or tools and equipment, data evaluation, technical service, and consulting in maintenance planning.
About Reverse Osmosis Systems
Reverse osmosis systems in UAE have been helpful in providing clean water to many people in the country. Reverse osmosis refers to a water purification system used by households for drinking and cooking purpose. The process involves use of a selective membrane through which water is forced to pass by applying pressure to the solution. This helps to remove inorganic contaminations from water. The main purpose of reverse osmosis filters was to remove salt from water. The system has now been modified to eliminate dissolved minerals such as arsenic and lead. It also destroys viruses and other contaminants during water purification.