8 results for
Fencing Suppliers in Sharjah
S&B Fencing Fixing (LLC)
More Info
S&B FENCING is No.1 Fencing & Hoarding company in the GCC for the past 20 years making Fencing simple, cost-effective, convenient and rapid. S&B products are seen on all the best construction projects throughout GCC and S&B's continual policy of product development and innovation will ensure they remain at the forefront of the Fencing & Hoarding market.

Umm Ramool, Rashidiya, Dubai, UAE
74630
04-2859939
04-2859892
Categories: Fence Posts and Fittings | Fencing Suppliers
Keywords: Fencing Suppliers | Ecological Hoarding | Fencing | Steel Hoarding | Site Fencing | Hoarding Panels | Temporary Panels | Plastic Hoarding | Chain Link Fencing | Construction Fence | Site Safety Equipment | Steel Fence Panels | Pedestrian Barriers |
Champions Energy Inc
More Info
TOP FENCING SUPPLIERS & CONTRACTORSin UAE (Dubai, Abu Dhabi, Sharjah, Al Ain), Oman, Qatar, Iraq, Africa: Corrugated Sheet Hoarding Site Perimeter Barricade Temporary Fencings, Chainlink Fences, Welded Wire Mesh Heras Type Fence Panels, Gates, Barricades, Crowd Barriers, Stanchions, Bollards
FABRICATION:Gabions, Structures, Cable Trays, Hesco, Sheds, Prefab Portable Containers Cabins Porta Site Offices Camps, Bird Spikes, Cages, Steel Partitions, Railings, Ladders, Truss, Supply & Installation on Project Sites, ISO 9001:2008 CERTIFIED Company, STEEL FABRICATORS SUPPLIERS CONTRACTORS in UAE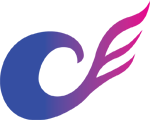 A3-23 SAIF Zone, Sharjah
120769
050-5475666, 06-5528113
06-5528114
Categories: Acoustics Sound Attenuator | Acoustic Contractors | Car Parks and Shades | Chain link Fencing PVC Coated | Exhibition Stand Storage Services | Fence Posts and Fittings | Exhibition Stands Designers and Manufacturers | Fencing Suppliers | Garbage Chute System | Exhibition Stand | Exhibitions | Gates Steel | Ladders | Partitions | Railings | Steel Fabricated Products | Welded Wire Mesh | Wire Products | Steel Fabricators and Engineers
Keywords: Acoustic Contractors | Aluminium Mobile Tower Hire | Barricade Suppliers | Barricades | Bollards | Car Park Shades | Cat Ladders | Chain Link Fence Suppliers | Contractors | Contractors Suppliers | Doors | Doors and Gates | Fabricators Contractors | Fence Contractors | Fence Suppliers | Fencing Contractors Dubai | Fencing Suppliers | Fencing Suppliers | Gabions | Handrails | Heras Fence | Hesco Barriers | Hoarding Fence | Ladders Cat Ladders | Partitions | Pool Covers | Railings Handrails | Shade Structures | Steel Fabricated Products | Steel Fabricators | Welded Mesh |
Hi-tech Steel Industries LLC
More Info

Sharjah
24574
06-5311803
06-5311804
Categories: Construction Companies | Fencing Suppliers | Steel Fabricators and Engineers | Microtunnelling
Keywords: Aluminium And Glass | Cast Aluminium | Building Material | Building Contractors | Turnkey Projects | MEP Contracting | Light Weight Steel Structure | Construction Equipment And Machinery Supplies | Transport Services | Fitout Contractors | Transport Companies | Construction Equipment And Machinery Rental | Plant Hire | Heavy Equipment Rental | Crane Hire | Stainless Steel Fabrication | Stainless Steel | Protective Coating | Powder Coating | Sandblasting | Fitouts | Interior Decorators | Swimming Pool Contractors Installation And Maintenance | Fences | Aluminium Fabricators | Aluminium Fabricators And Glass Suppliers | Stainless Steel Fabricators | Lighting Poles Manufacturers | Steel Fabricators | Steel Fabrication | Steel Fabricators And Engineers | Steel Buildings | Chain Link Fencing PVC Coated | Fencing | Fencing Suppliers | Fence Posts And Fittings | Landscape Architects And Contractors | Electromechanical | Contractor Electromechanical | Electromechanical Engineers And Consultants | Electromechanical Contractors | MEP Contractors | MEP | Construction Companies | Contractor General | General Contractors | General Contracting | Contractors Turnkey Projects | Transportation | Construction Materials | Construction Chemicals | Construction Steel | Fitout Contracting | General Transport | Construction Machinery | Heavy Equipment | Stainless Steel Products | Industrial Coating | Aluminium And Aluminium Accessories Manufacturer | Aluminium Doors And Windows | Window UPVC | Wrought Iron | Aluminium Poles | Chainlink Fencing | Chainlink Fence Suppliers | Road Repair Works | Road Construction | Road Contractors | Construction Management | Tunnelling Contractors | Contractors | Road Building Contractors | Drainage And Sewage Systems And Contractors | Fencing Contractors | Interior and Exterior | Landscape Contractors | Swimming Pool Contractors | Prefabricated Steel Building
Champions Energy Inc.
More Info
Green Prefab FZE
More Info
Abazar Hardware and Sanitary Trading
More Info
Gulf Fence Factory (FZE)
More Info
Hebei Yingkaimo Metal Net FZCO
More Info
Tri Star Group International FZC
More Info
About Fencing Suppliers
Fencing suppliers in Sharjahoffer comprehensive fencing solutions such as supply, design, and installation of fencing systems. The fencing products supplied should be in line with BS & ASTM standards and the company's emphasis should be on quality. The different types of fencing include chain link fencing, barbed wire, shade netting, PVC coated wire, sand fencing and hoarding fencing. Based on the industry, fencing can be categorised into sport fencing, subtraction fencing and oil & gas field fencing, among others. Most fencing suppliers in Sharjahimport some materials for fencing, while owning large factories. They have a highly skilled team to carry out the fencing services.