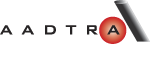 AADTRA (Atiq Al Dhaheri and Company)
Business Details
Business Description:
AADTRA are stockist of Pipes, Pipe Fittings, Flanges & Valves in Carbon Steel, Stainless Steel, Alloy Steel, Duplex, Super Duplex, Copper Nickel, 6MO, Inconel, Monel, M.I. & G.I. and other industrial products from various origins.
We have been involved in various diversified sects of the market including Oil & Gas, Power, Energy, Construction, Water Treatment and Petrochemicals. This diversity has given AADTRA the experience to handle project on various levels.
Products:
Pipes, Forged Fittings, Buttweld Fittings, Flanges, O-lets, Valves
Plates & Coils, Structural Steel for Project Supplies
Piping Accessories, Gauges, Instrumentation Fittings, Fasteners, Expansion Bellows
Material Grades:
Carbon Steel, Stainless Steel, Duplex & Super Duplex, Nickel Alloys, Alloy Steels, Inconel & Monel, Incoloy & Hastelloy, Titanium, Copper Nickel, 6MO
Services:
Supplier, Distributor, Importer, Exporter, Agent