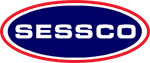 Al Shahba Engineering Safety and Security Company LLC
Business Details
Business Description:
Established in 2000, SESSCO has grown to be one of the largest independent fire protection, distribution and maintenance organization in the UAE. The company supplies and services an extensive range of fire products, systems and other specialized lines strongly supported by extensive technical knowledge and experience in most fire protection discipline.
We provide cost-effective design for fire protection and detection systems according to international standards intended to minimize the incidents of fire and averting the disasters.
Besides that, we adhere to a strict code of ethics and conduct that ensures customers receive our best attention all the times.
Vision
To become a leader in companies that provides comprehensive solution and services in the field of fire protection, safety and security systems.
Mission
Our purpose is to develop and maintain long term relationship with leading local and international companies. We ensure sustainable development with high caliber staff while supporting community needs and preserving local values. It is our motto to achieve highest quality standards by encouraging and promoting team work. SESSCO is also committed to the community to minimize environmental impacts.
Products:
Suppression Systems, Fire Detection, Extinguishers, Foam Systems, Gas Monitoring System
Services:
Inspection & Re-Certification, Hydro Testing, Halon Recycling, Breathing Air Systems, Calibrations