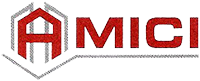 AMICI Steel Metal and Steel Works
Business Details
Business Description:
AMICI Steel Metal and Steel Works was founded in 2007 and is fully licensed by Abu Dhabi Municipality. For nine years the company has been steadily surging ahead in wrought iron and stainless steel fabrication and becoming synonymous to the industry, aggressively powerful and truthfully expanding our professional horizon by closely understanding the business needs in the competitive market.
Our main objective is to provide excellence and success for our clients. We provide the following services.
* Wrought Iron Works
* MS & SS Handrail
* MS & SS Tank
* SS Grating & Checkered Plates
* Steel Structure
* Repair & Maintenance Works