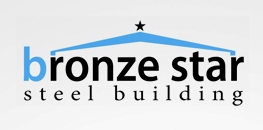 Bronze Star Steel Building and Contracting LLC
Business Details
Business Description:
Bronze STAR has more than 22 years of professional experience in the Middle East. We have credit of completing all the projects within scheduled time and the most latest project at Abu Dhabi International Airport speaks of for quality assurance.
Our Mission
Our mission is to provide customer a quality project, in a safe manner, with 100% on-time delivery. Accurate scheduling is a strength that has enabled us to achieve an impeccable reputation for a quick turnaround of jobs and 100% on-time delivery
Our Vision
Bronze Star's companies are dedicated to manage and support complex and difficult industrial process work. We are a great and growing place to work and one where we are constantly preparing for the future.We are dedicated to increasing skills, hiring and training great people, and creating increasing value based on a commitment to long-term client relationships.