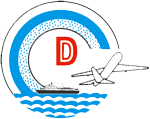 Business Details
Business Description:
Devcon Shipping is an international freight forwarder, custom broker and logistics provider that has a proud history of delivering innovative solutions to our customers. The company has been built on a solid commitment to offering all clients a high level of service backed by staff & Management who care for your business.
Devcon Shipping founded in the year 1981, The company was an independent freight forwarder/ customs broker focusing on delivering high quality service to enhance its clients business.
We have international agents who trade with us from around the world. Our associates enable us to help provide a large number of services & options to meet our client requirements.
Vision
Devcon Shipping will passionately provide supreme quality freight and logistics services. We will become a vital link in our customers and suppliers business, Innovation, Integrity and value for money are our mandates.
Values
* We believe in having pride in what we do
* We believe in understanding our customers and their needs.
* We believe in being empathetic and innovative in achieving our goals.
* We believe in providing a reliable, high standard service.
* We believe in treating colleagues, suppliers and customers with integrity and respect.
Services:
Import:- Worldwide coverage for shipments by sea and air from any origin utilising the worldwide network. Where necessary we offer other networks of agents to ensure competitive pricing and excellent service. We are focused on providing the best possible range of services at competitive rates.
Export:- Air and Sea shipments to any destination world wide for large and small shipments. Through our relationship with the airlines and shipping lines we are able to provide services with a balance of quality, price and reliability.
Open Hours:
Saturday - Thursday 8:00 am - 6:00 pm