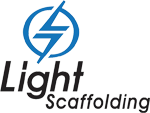 Light Scaffolding
Products & Services :
Scaffolding
,
Scaffolding Hire
,
Scaffolding Manufacturers
,
Aluminium Scaffolding
,
Fencing Supplier
,
Mobile Tower
,
Scaffolding and Formwork
,
Scaffolding Contractors
,
Scaffolding Suppliers
,
Steel Scaffolding
,
Fence Posts and Fittings
,
Fencing Suppliers
,
Scaffolding Accessories
,
Scaffolding and Shuttering
Business Details
Business Description:
Light Scaffolding is considered as one of the specialist in the United Arab Emirates from 1997, which provides integrated solutions and services in the field of formwork and scaffolding equipment. The factory works on the manufacturing and processing equipment for formwork scaffolding which is on offer for sale and rent. In addition to leasing, it provides specialized consulting services to many of its customers so as to ensure they receive the best safe and economical solutions for their projects.
Our Vision:
We aim to become one of the leading formwork specialists with ability to innovate the safest, most practical and economical engineering solutions.
Our Mission:
To provide our customers with reliable formwork and scaffolding solutions through excellence and flawless engineering practice.
Develop our employees professional skills in order to provide a quality solution to our customers.
To achieve profitable growth by delivering formwork and scaffolding products, services and solutions in innovative and cost effective ways.
We will realize this mission by setting the highest standards in service, reliability, safety and cost containment in our industry.
Products:
Steel Fence, Aluminium Scaffolding, Base Jack, Universal Jack, Infill Beam Decking System