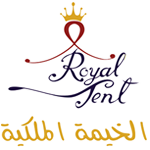 Business Details
Business Description:
Implementation of all kinds of Arabian tents in their Arabic traditional styles, while taking great care for their design, external and internal shape to appear finally as a tent with a design merged with modern technology and heritage authenticity.
Preparing fasting-breakfast tents.
Providing chairs, royal and classic sofas, tables beddings, tea & coffee utensils and special selection of furnishing floors and different types of lighting.
Renting normal and royal carpets, as well as Arabian sitting places, provision for all the required equipment for all occasions of platforms, provision for air-conditioners in different sizes.