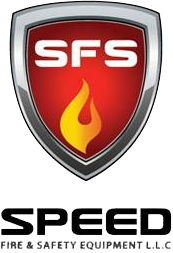 Speed Fire and Safety Equipment LLC
Products & Services :
Fire Alarm
,
Fire Alarm Maintenance
,
Fire Fighting
,
Fire Fighting Equipment
,
Fire Protection
,
Kitchenhood System
,
Safety Equipment
,
Fire Extinguishers
,
Fire Fighting Contractors
,
Fire Fighting Equipment Manufacturers
,
Fire Fighting Maintenance
,
Fire Protection and Fire Fighting Equipment and Services
,
FM 200 System
,
Sprinkler System
,
Fire Alarm Systems
,
Fire Protection and Fire Fighting Equipment and Service
,
Fire Pumps
Business Details
Business Description:
"SPEED FIRE & SAFETY EQUIPMENT L.L.C" company was established in 2010 in Abu Dhabi.
Since its inception, the company has endeavored to offer the best quality in the construction field and design field therefore has been recognized as a quality conscious organization adopting the latest technologies in "Fire & Safety" engineering field including administration and project management.
SFS LLC has made its presence felt in the business of Designing, Supply, Installation, Testing, Commissioning and Facilities Management of "Fire & Safety" solutions which include.
* SPRINKLER SYSTEM.
* WATER MIST SYSTEM.
* WATER SPRAY SYSTEM.
* FM200 SYSTEM.
* CO2 FIRE SUPPRESSION SYSTEM.
* DELUGE SYSTEM.
* HYDRANT SYSTEM
* FIRE PUMP SYSTEM.
* STAND PIPE SYSTEM.
* ADDRESSABLE & CONVENTIONAL FIRE ALARM SYSTEM.
SFS provides contracting and design/build services to the construction industry. The success of our team is found upon a tradition of integrity, dependability and providing quality projects within budget and within the understanding that no one is more important than our partner customers. Our reputation is on the line everyday and along it is our commitment to deliver excellence without compromise.
We specialize in construction, renovation and remodel projects for a variety of installation that includes the hospitality industry, commercial, industrial, multifamily buildings, tenant improvement projects, co-generation, central plants, restaurants and data centers. Our management staff has over a decade of experience and we constantly work with our customers to keep projects within budget while meeting their experience.
Our team members build relationship not only with customers, but within the commitment they serve, building departments and with each other. As a result of our efforts we have been invited to participate on advisory and code writing committees.
We believe that we add value to each of our projects with our years of experience and involvement in the Mechanical, Electrical and Plumbing trades. We have been able to enlist a team of highly-skilled, dedicated and passionate professionals who are qualified to meet the needs of your new construction, remodel or renovation projects. We provide true single source responsibility to co-ordinate the interfaced responsibilities of our trade within your building. With our design/build capabilities we are able to fast track projects. So that they are delivered on time.
Products:
Sprinklers, LPCB Products, Fire Suppression Systems, Fire Alarm Systems, Water Fire Extinguishers, Foam Fire Extinguishers, Fire Hoses, Fire Cabinet Double Doors