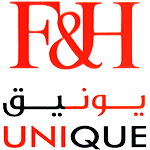 Unique Style General Transport & Contracting
Products & Services :
Labour Supply
,
Painters and Painting Contractors
,
Transport Companies
,
Epoxy Painting
,
Off Shore
,
On Shore
,
Steel Fabrication
,
Construction Equipment and Machinery Rental
,
Contractors General
,
Crane Hire
,
Epoxy Coating and Protective Coating
,
Manpower Suppliers
,
Oilfield Contractors and Services
,
Oilfield Equipment Rental
,
Painting and Blasting
,
Transportation Consultants
,
Waterproofing Contractors
Business Details
Business Description:
SALEM NAYEF ALKATHEERI GEN. TRANSPORT & CONT. & REAL ESTATE MANAGEMENT (Onshore Offshore Oil & Gas Fields) provides all kinds of transportation solutions., Construction related machinery and earth moving equipments which are comprehensive, safe, comfort and economic. Our aim is to building long term relationships with customers based on integrity, excellence and value and customer satisfaction.
We Undertake Steel Fabrication, Civil Construction & Heavy & Light Transportation works on a contract basis. Also we provide skilled technicians to a variety or contracting works. (Steel Fabrication, Civil Construction, Transportation, Electro Mechanical)
Products:
We Offer of all kinds of Equipments & Heavy Vehicle with CNIA Passes & Without Passes.
Services:
We supply equipments and machinery with operators on daily, weekly, monthly & yearly basis experienced staff and workforce are available and always ready to mobilize even at short notice.