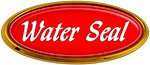 Water Seal General Cont and Maintenance LLC
Products & Services :
Combo Roofing
,
Concrete Repairs and Restoration
,
Crack Injection
,
Flooring
,
Gunite Contractors
,
Insulation Contractors
,
Protective Coating
,
Roofing Contractors
,
Shotcrete Contractors
,
Soil Stabilisation Works
,
Structural Strengthening
,
Thermal Insulation
,
Waterproofing
,
Waterproofing Contractors
Business Details
Business Description:
Water Seal is the number one solution provider for Waterproofing & Insulation Services in UAE. Water Seal was established in early 90's & within two decades it has become one of the top ranking companies in UAE. Successfully completed more than 2500 projects with satisfied & repeated clients. Our credentials includes certifications of ISO 9001:2015, ISO 14001.2015, OHSAS 18001-2007.
Our Modern Combo Roofing System is certified from DCL and listed in DM Manual of Green Building Materials.
Contact us for technical & price inquiries by writing an email at [email protected]
Products:
Roofing & Waterproofing, Modern Combo Roofing System, Floor Screeds, Geo Lining, Car Parking & Floor Coatings, Crack Injection, Leakage Repair, Structural Strengthening & Restorations, Fabric Shade Structure, Clay Tile Roofing, Shotcrete / Guniting , Re-waterproofing / Refurbishment Soil Stabilization, Slab Lifting .