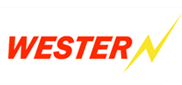 Western Heavy Equipment Rental LLC
Business Details
Business Description:
Western Heavy Equipment Rental LLC is an ISO certified company which started ten years ago, has one of the largest stock lists of equipments available for hire and it is one of the trusted supplier of heavy equipment and machinery in Abu Dhabi, extending its geographic presence to other emirates of UAE. It is one of the leading member company of Agappe group of Companies. Agappe group is an international business oriented organization having offices and operations in various countries.
We concentrate on staying ahead of the field by providing high-quality equipment with genuine pricing, round-the-clock service, by constantly challenging the way we operate and by looking to continuous improve at all levels of our business. Our promise is to provide high-quality equipment backed up by a 24-hour service team. We ensure that we keep this promise by staffing our plant maintenance facilities with highly qualified technicians and engineers. In the equipment rental field, Western Heavy Equipment Rental LLC, vow's with quality, reliability and service.
Our Plant Hire Division differs from the competitors in the industry, as our equipment and services provided are unique and we tend to offer our clients exclusivity in various ways. We supply our customers mostly with new machineries and equipment, backed with a full support and maintenance service. In case of any long term breakdowns we undertake to replace the machinery instantly. The distinctive feature of our equipment that characterizes our services as exceptional is a vast number of different variations in terms of tonnage, capacities and sizes of machinery. We offer the following machineries for hire.
Products:
WHEEL LOADER CAT 950, 966 | JCB 3CX SITEMASTER | JCB WITH BREAKER | BOOM LOADER/TELEHANDLER 12mtr, 14mtr & 17mtr | FLAT TRAILER 40' & LOWBED TRAILER | BOBCAT | MOBILE CRANES 25 & 50 TON CAPACITY | CRANE TRUCK (Hiab) 5 Ton, 7 Ton & 12 Ton | GENERATORS 50 KVA to 250 KVA | FORK LIFT 3 TON TO 15 TON | MANLIFT 15MTR, 20MTR, 43 MTR | BULLDOZER D6, D8 | EXCAVATOR WITH BUCKET & BREAKER CAT 320, 330 | ROAD ROLLER 10 TON | GRADER CAT 12G & 14G | TIPPER -20m3 & 35m3 | SCISSOR LIFT 10Mtr to 18Mtr | WATER TANKERS (Drinking & Non-drinking Water)