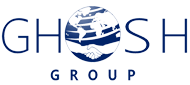 Business Details
Business Description:
Globe Water Chillers is engaged in assembling, importing and supplying Water Chiller for home, villa and industrial use, we also provide swimming pool chiller heat pump for heating and cooling system of the water for swimming pool with automatic adjustable temperature controller.
Our scope of supply of water chiller for home and industrial use start from 2TR, 3TR, 5TR, 10TR, 15TR and 20TR.
You can get ready stock with us at our showroom in UAE. The origin and make of our system are from India, Italy and USA.
Our Water Chiller has a cooling capacity ideal for domestic and industrial application like Water, Laser Machine, Process Machine, Cooling, Aquarium Water Chilling, Space Application, Milk & Dairy Products, Food Products, Chemicals, Pharmaceuticals, Laboratory, Research, Plastic Process, Hydraulic Machine, Villas, Hotels and Apartments
GWC high capacity water chilling system equipped with modern and advanced technology which functions according to the heat load of any application. By the use of this technology one can manage the unit capacity in relation to production load variation. If GWG's smart technology observes any peak in the heat load during the 1st stage of operation then it will increase the cooling effect accordingly.
For example, GWC offers an automatic pumped water circulation system that can cool a 2001 gallon tank of water to a manual adjustable temperature as per the requirement. Once the set point temperature is achieved, GWC unit will shut down automatically and will turn again later to get set temperature.