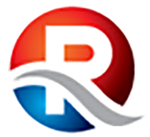 Regency Bed Linen Industry LLC
Products & Services :
Cushion Manufacturers
,
Memory Foam Pillows
,
Quilt Manufacturers
,
Towel Suppliers
,
Bed Sheet
,
Bed Sheet Manufacturers
,
Bedlinen Manufacturers and Wholesalers
,
Comforter
,
Comforter Suppliers
,
Curtains
,
Curtains Manufacturers
,
Duvet
,
Pillow
,
Pillow Manufacturers
,
Hotel Linen Suppliers
,
Hotel Suppliers
,
Linen Manufacturers
,
Bedding and Mattress Suppliers
,
Beds Manufacturers
,
Comforter Manufacturers
,
Curtains and Upholstery Fabrics Wholesalers
Business Details
Business Description:
Regency Bed Linen Industries LLC, established in 2015, is a well-known home furnishing product manufacturer at Ajman, UAE. Regency was built on the idea that home furnishing should be exceptional in quality, comfort, style and value. We have everything you need to create your dream home and to entertain in it. We offer a wide range of bed furnishing accessories for every room. Within each category, you will find numerous options for you to choose from. That way, we make it easy to find the style, size and color that suit your space and personality. We are committed to making decorating your home easy, affordable and fun. We focus on consciousness and honest business practices in everything we do, from handcrafted and local products to supply chain transparency and feasibility. We offer choice in our products and services, helping customers create a home that tells their story. We take great pride in our exclusive products.
Our in-house designers and expert craftsmen draw inspiration from time-honored designs from all over the world to create unique collections at an excellent value. We have strong and long term connections with the leading retailers, supermarkets and hospitality sectors who have been representing our brand with pride all over UAE, Middle East and Africa Each Store features the same commitment to excellence in product quality and customer service that has made Regency renowned.