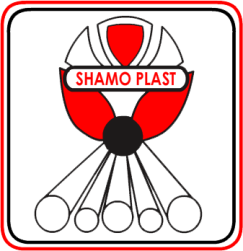 Business Details
Business Description:
Established in the year 1995, SHAMO PLAST INDUSTRIES LTD has been pioneering industry in United Arab Emirates to manufacture UPVC pipes for sewer drain, drainage water purpose & Electrical conduit. It belongs to SHAMO GROUP OF INDUSTRIES, which is one of the largest and most diversified business conglomerates in the middle east & african countries.
Shamo Plast Ind has achieved a remarkable success in a very short span of six years, because of its quality and services to the outmost satisfaction of the customers. In order to achieve this remarkable success in the region, Shamo Plast Ind, has a back up of highly experienced personnel. This has enabled to contribute significantly in the regional development of irrigation, construction, plumbing & landscaping sectors.
The pipes are manufactured by using the most modern technology, in the field of extruder. The "inch size" range in accordance to British standards for high pressure sewerage, drainage, low pressure and light duty also. While the "MM size" range fully comply with German standard Din 8062. All these pipes are specially taken care within house quality control to ensure that the end product meets quality, reliability and the harsh climatic conditions of the Gulf Region. Beside in house quality control, tests are also carried out through independent laboratories of international standards to certify the quality of our pipes.
Shamo Plast Ind. committed to contribute significantly in the Gulf Region with the high quality products and assures the best services.