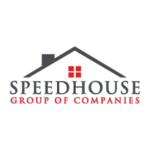 Speed House Group of Companies
Products & Services :
Concrete Reinforcement
,
Fibreglass and Fibreglass Products
,
Fire Rated Cabins
,
Fitout Contractors
,
Furniture Manufacturers
,
Interior Decorators
,
Labour Camps
,
Oilfield Supplies
,
Portable and Prefabricated Buildings
,
Portable Cabins
,
Portacabins
,
Prefab Buildings
,
Site Offices
,
Staff Accommodation
,
Tanks
,
Turnkey Projects
Business Details
Business Description:
SPEED HOUSE GROUP OF COMPANIES was Established in 1974, since then we have undertaken a substantial amount of projects in the construction industry, supplying those project with prefab house, GRC products, GRP products and other products manufactured and traded under the group.
With our continuous thrive to cater to all our customers' requirements Speed House is also active in off-site construction technology, infrastructure services and building material trading as well as interior fit out and furniture manufacturing.
Collaborating with our client, we resource and supervise the management of each phase of our scope, allowing your needs to be met with one point of contact. We will work with you to design a program that fits your current and future needs, schedule and budget.
We use the latest manufacturing technologies along with the high levels of control systems to ensure that your product is designed, manufactured and installed successfully every time.
Products:
Design & Fit Out, Roads, Prefabricated Buildings, GRP Products, Cold Form Steel, GRC Products, Water Tanks, Building Material, Sanitary Ware, Offsite Construction
Open Hours:
Saturday to Wednesday 8:00 am - 1:00 pm and 2:00 pm - 5:30 pm
Thursday 8:00 am - 2:00 pm, Friday Closed