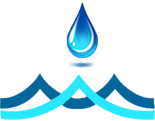 Water Master - Water Equipments LLC
Business Details
Business Description:
Water Master - Water Equipments LLC is a specialized company in RO Desalination systems, Waste & Water Treatment and process engineering. The company is dedicated to providing solutions for the most critical water and waste water requirements like Reverse Osmosis desalination systems, Ultra Filtration systems, Sewage Treatment Systems, Turn key solutions for water bottling industry and water recycling requirements..
Water Master Water Equipments LLC (WMWE) was incepted in 2002 in the Emirate of Ajman. WMWE not only handles all type of water treatment projects but also manufactures several types of systems incorporated in the water treatment applications by using the most advanced design and construction techniques. WMWE engineers work parallel to the applied research team of other local and international companies and consultants to make it possible to use the most adequate techniques and patents to find the best solution for each case.
The extensive experience of company's technical team in membrane separation technology, filtration systems, water purification and sterilization resulted in correct diagnosis of each situation leading to the most adequate solution for simple conventional installations as well as for those who require more advanced and sophisticated processes.
The activities carried out range from specifying the problem to the final solution, with all the intermediate stages required including taking data, analyzing alternatives, searching for and applying the appropriate techniques, optimizing with powerful computer tools, designing the solution chosen, carrying it out, start up, operation and financing when required. All the activities necessary for solving each case are carried out under the principle of being sole responsible entity within the frame work and commitment of total quality.
The main activity of the company is to design, manufacture, supply and install the Reverse Osmosis systems of all capacities and types, Pressure Filters, Filtration systems and other systems relating to the water treatment business. We also design and manufacture Ultra Filtration systems STP and ETP systems.
From conceptual designing, through to the process of commissioning, Water Master ~ Water Equipments LLC provides innovative turnkey solutions to all parts of the industry. WMWE brings into its business the most qualified and experienced personnel to handle the complex nature of water management projects, thus assuring every project, satisfactory completion on time and budget.
Services:
Water Desalination Units 'RO Systems', Waste Water Treatment, Reverse Osmosis System, De-Mineralizers, Degasification, Filtration, Reverse Osmosis Membranes, Dealkalization, UV Systems, Pumps, Motors and Spares, Water Storage Tanks, Swimming Pool Equipment