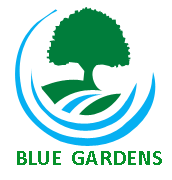 Blue Gardens Landscaping Establishment
Business Details
Business Description:
Blue Gardens Landscaping is a full-service landscape establishment based in Al Ain city. We provide the best service for all your landscaping needs in all locations in UAE. Our increasing list of happy customers is a testament to the quality of the work that we provide and the commitment that we have to our work and our clients.
Our Aims and Values
* Providing the highest quality services.
* Accommodating a wide range of budgets to match each customer.
* Keeping our customers satisfied.
* Being one-stop shop for all landscaping facilities and gardens accessories.
* Providing best after sale service.
Excellent Service
At Blue Gardens Landscaping Works, we hire only the best of the best so that the service provided to our customers is nothing short of excellent. We create a creative and personalized landscape that meets our customer's specifications.
Value for Your Money
With Blue Gardens Landscaping Works, you can put away any worries that what you are paying for will not turn out to be what you wanted. Our experts take great care to discuss with the clients their priorities and never make a move until it the customer gives a go-ahead, so you won't have any unpleasant surprises when you have your landscape installed. You will get exactly what you paid for.
Complete Solution
We are a one-stop shop for all your landscaping needs. We make 2D and 3D landscaping designs and we provide soft cape and hardscape services to our valued clients. From design and installation to the maintenance, you will get all that you need for each of your landscaping needs.
Open Hours:
Saturday to Thursday 8:00 am to 1:00 pm - 4:00 pm to 8:00 pm, Friday Closed