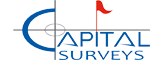 Capital Surveys Surveying and Soil Investigation
Business Details
Business Description:
Capital Surveys was established in 1996 and now it is one of the leading organizations in the field of Land, Marine, GIS, Geophysical Surveys as well as Geotechnical Services with a fully developed Material Testing Laboratory service. Capital Surveys has been providing specialist land and engineering survey services to a wide range of infrastructure, construction and development projects in United Arab Emirates and abroad since last fourteen years.
The uniqueness of Capital Surveys is its personnel. The staff of Capital Surveys consists of highly qualified and experienced manpower to serve its client in an efficient and professional way. Our operations are carried out through its various operating sections. A supervisory staff specialist, with many years of experience in the relevant discipline, heads each of the operating departments.
Capital Surveys has the latest proven equipment to be used in the field and most cost effective technologies in the office to provide our clients with the most cost effective surveying and geotechnical services in the region.
Initially in 1996, it started work as an onshore & offshore Oil and Gas Field Services, Engineering Surveying Service Organization, later we enhanced our expertise and skills in the field of Geophysical & Geotechnical Investigation work and established our own Soil Testing Laboratory. We have carried out many projects for our clients in Northern Emirates, Oman and Tunis. Every project, regardless of the size is accomplished with expertise, technology and equipment required to meet the client's needs.
While providing surveying services, we have always maintained quality assurance, proficiency at the required standard of the clients. We have on roll most highly qualified and experienced multinational manpower to serve the clients in an efficient and professional way in the field of surveying and drafting services. Therefore, we feel pride to claim that CAPITAL SURVEY is a "Specialist" to provide excellent service in the subject field. We are an ENISO 14001-2004, EN ISO 9001 -2000, ISO 9002, and OHSAS 18001-1989 certified organization and strictly follows these standards.
Services:
Soil Investigation and Material Testing, Land Survey, Geophysical Survey, GIS Services, Hydrographic Survey, Underground Utility Survey
Open Hours:
Saturday to Thursday 8:00 am to 6:00 pm, Friday Closed