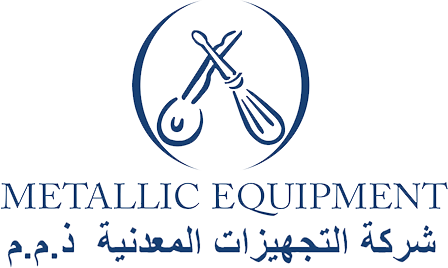 Metallic Equipment Co
Products & Services :
Locks
Business Details
Business Description:
Metallic Equipment Group founded in Abu Dhabi the capital of United Arab Emirates. A company that values quality and innovation by offering products with only exceptional materials and supply of high quality goods. Overtime we have expanded our product lines and refined processes to supply and distribute a wide range of commercial and residential Architectural hardware, security and outstanding services which convey style and safety for your home and corporate environment. These are the guide lines for the MEC business activity. Such a mission has determined the creation of Metallic Equipment Group whose divisions are:
Trading, Hospitality, Technology, Manufacturing, Automation
While leading the Gulf and Middle East market with innovative products and manufacturing techniques, ME Group has never lost sight of the one thing our management considers most important to success: putting customers first, providing the highest quality and variety for different customer requirements, speed & commitment in execution of project. ME Group also invests in human resources to provide exceptional sales and engineering services. This ongoing philosophy has helped ensure the enduring success of our company.
ME group ventured into the Saudi Arabian market approximately 2 years ago with the aim of capitalizing the project business and B2B sales, by forming a new strategic joint venture with a local Saudi firm and establishing the company 'Etqaan and Metallic Equipment' . The successful outcome from the project business pushed us further into expanding our business into the retail B2C market in Riyadh and Jeddah. A new concept of boutique showrooms have been launched, which will strengthen our commitment to our customers in providing them with high end quality products and services.
Today after more than 40 years, Metallic Equipment legacy continues to be a driving force in our day-to-day operations. ME Group employs over 600 employees in the United Arab Emirates and abroad and have developed key strategic partnerships with the international suppliers. Our manufacturing plant is located in Sharjah, and an outsized warehouse storage facility in Abu Dhabi and Jabel Ali as distribution center catering to all branches in UAE (Abu Dhabi, Dubai, Al Ain) and abroad to Qatar and Saudi Arabia.
ME Group is positioned for continued growth, always with an emphasis on quality and customer service. We are dedicated to finding new technologies and processes to constantly improve our products and services. As a result our manufacturing division in Sharjah was awarded the ISO 9001 certification prequalifying ME Group as a allied Subcontractor who supplies as well as fabricate and install vast range of high quality metalwork items and specialized works. We are continually taking steps to minimize our impact on the environment.
To be the number one solutions for our valued customers and the trusted client for our international suppliers of Architectural ironmongery, tools, security and Interior accessories.
Services:
Door Hardware, Hand & Power Tools, Bathroom Equipment & Accessories, Decorative Items, Furniture & Kitchen Fittings, Safety Products, Castor & Wheels, Ladders & Scaffolds, Hospitality, Access Control, Security, Residential / Commercial Automation, Custom Manufacturing