ABB - Switchgear

ABB
is one of the world's leading engineering organization that stimulates the transformation in communities and bring forward a profitable as well as environmentally sustainable solutions. By introducing software applications to its electrification, automation, robotization, and motion portfolio,
ABB
extends the limits of innovation to drive the industry to new standards. With a pioneering history extending back over 130 years,
ABB
's achievement is driven by 110,000 skilled personnel in more than 100 nations.
ABB
's Electrification division offers a large portfolio of innovative digital products, advanced solutions, and services, from small sockets to large substation, empowering solutions for, smarter and sustainable electrification. Producing smart digital products & solutions for low & medium voltage (EV framework), modular substations, solar power inverters, power distribution automation, power security, wiring accessories, switchgear, alarms, cabling, detecting, and control.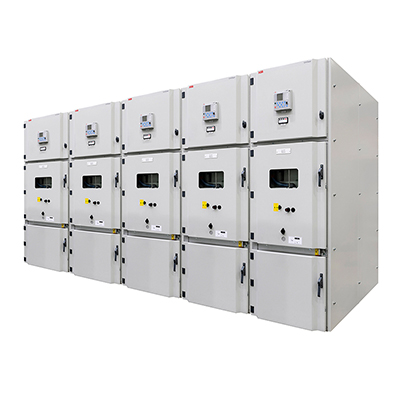 Air-Insulated Switchgear
Classic and intelligent air-insulated switchgear solutions and services for your every needs up to 46 kV IEC and 27 kV ANSI. Air-insulated switchgear for utility and industry, covering also highly demanding applications, such as data centers, oil and gas, mining, marine, and nuclear power. A wide choice of products designed as per IEC, ANSI, CSA, ENA, GB, GOST, and other standards.
 IEC Ratings up to 36 kV, 40,5 kV GB and a dedicated 46 kV UniGear ZS3.2 switchgear version.
 ANSI voltage ratings up to 27 kV.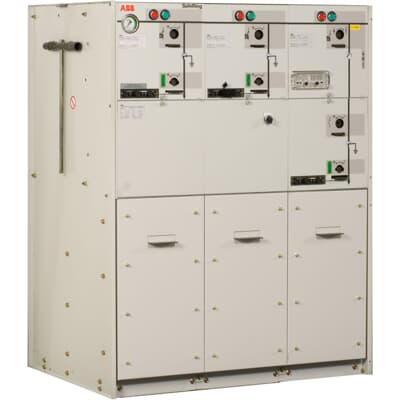 Gas-Insulated Switchgear
Gas-insulated switchgear solutions for primary and secondary distribution to suit every application in medium voltage. ABB offers a wide range of medium voltage gas-insulated switchgear (GIS) for primary and secondary distribution.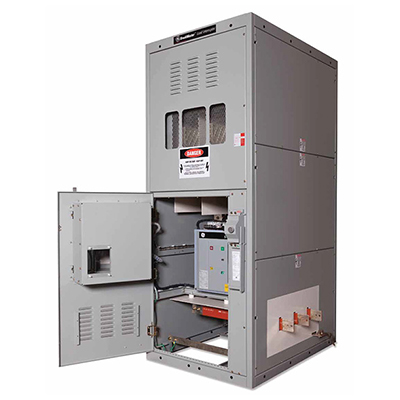 Medium Voltage Lis Retrofit Switchgear
GE's Medium Voltage LIS Retrofit solution provides reduced Arc Flash incident energy levels for customers on their existing MV equipment. With modifications, GE can also provide retrofits to other manufacturer's Load Interrupter Switches.
 Reduced Arc Flash levels from the transformer down to the LV system
 Transformer protection via the latest relay technology (bus and transformer differential protection)
 Added transformer protection via an optional snubber application
 Relay options that provide upstream and/or downstream communications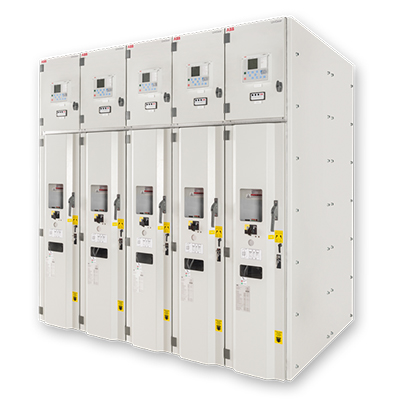 MOTOR CONTROL CENTERS SWITCHGEAR

Motor control up to 12 kV 50 kA designed to be directly coupled with ABB switchgear, with the possibility of extension on both sides of a switchboard.
For decades, ABB motor control family has been powering machines by providing integrated hardware, software and services in most countries worldwide. Our specialization and long experience gained in this field has built up hands-on expertise for all activities related to the motor starters. Products and solutions for medium voltage motor starters can work stand-alone or as part of completely integrated and scalable system, enabling enterprises to implement new functionalities as operational needs evolve.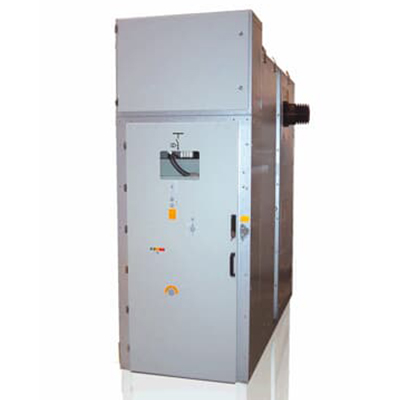 Railway Switchgear
Proven air insulated and gas insulated railway switchgear and metal-enclosed DC switchgear and traction power supply solutions for railways. Power conversion for traction applications, includes diode rectifiers (fixed or withdrawable), traction controlled rectifiers and inverters and integrated transformer-rectifier groups.