The Avaya IP Phone gives cutting edge connectivity, with the requirement for secure & dependable voice communication for corporate clients, small & medium-sized organizations. It is appropriate for companies that need just the voice communication over the telephone lines. It gives another degree of effortlessness in utilizing top features, for example, Hold, Forward, Transfer, Call Park/UnPark and Conference.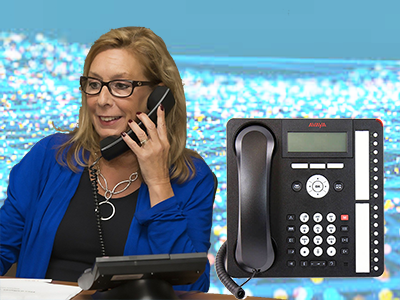 AVAYA IP Phones - Key Features:
• Delivers top-notch sound that can help to be more productive and diminishing the disadvantages of bad telephone calls. It gives more clarity in group -calling through the wideband sound codec in the handset and headset.
• Easy control over the calls that can be managed with the help of the display.
• Delicate keys for regularly used functions, for example, group calls, call transfer, and call forwarding; likewise makes it simple to perform regular tasks, for example, easy access to employee's directory.
Get Avaya Phones today for the best price in UAE