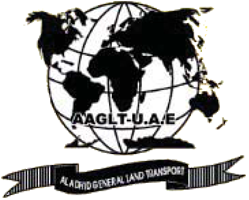 Al Adhid General Land Transport LLC
Business Details
Business Description:
Thank you for the opportunity to introducing ourselves to you. "AL ADHID GENERAL LAND TRANSPORT L.L.C." is a well established specialty transport company dedicated to providing the best transportation in UAE. It has been established to serve the "SWEET WATER TANKER, WASTE WATER TANKER SALT WATER TANKERS & EXCAVATOR, SHOVELS, TIPPER TRUCKS." We have years of Experience in the field of Road Transportation. We are one of the best suppliers of Pure Natural water and Tanker services in the UAE. We are providing different types of Tanker and Tipper Trucks
We pride itself on honest, reliable and excellent customer service. trading each customer with the highest level of personal attention, professionalism and confidentiality; we ensure the arrival at destinations on time and in perfect conditions. We can deliver your specialized shipments When how you need it.
A 24 hours - 7day services, the company's fleet includes the latest trucking professionally cleaned and mechanically services weekly. All driver have an average 20 years on-road trucking experience. All are licensed and qualified, fatigue managed.
We trusted across the region with major companies' valuables assets. We are Providing our Customers with highest level of quality, flexibility, speed trustworthy in a reasonable and completive price range to Generate the Greatest Amount of Customer satisfaction. We are serve more than 30 well reputed companies in the UAE and all over the Middle East.
We take this opportunity to work with you and thus for any potential endeavors on your forth coming projects. This all the information will helps you to make an order for our services.
ABOUT US
Being a leading transport company, established in 1992. We have pioneered in water supply to the construction within Dubai. We have competitive advantage over the com-petition. And can assure swift supply of sweet water, salt water, waste water removal and irrigation water to our customer, 4 JCB, 4Bobcat and 2 Shovels, 2 Excavator with Jackhammers. Always help us to stay up to the Customer's satisfaction level.
Open Hours:
Saturday to Thursday 9:00 am to 6:00 pm, Friday Closed