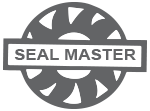 Al Basti Mechanical Engineering Works LLC
Business Details
Business Description:
We would like to take this opportunity to introduce ourselves as a Precession Engineering Company conveniently located at Ras Al Khor Industrial Area, Al Awir main road, next to Eppco petrol pump,
We want to brief out the specialized skills embraced by us at our workshop with extreme flawlessness. Our major activity is Manufacturing which includes moulding and casting to welding and fabrication and other related services required: threading and plating., etc.. From start to end, we follow strict quality standards and make a fully finished product that exceeds the expected performance and standards.
We manufacture all kinds of components from materials like Mild Steel, Stainless Steel, Alloy Steel, Carbon Steel, Nylon and Teflon grades. We are specialized in making Shaft, Sleeve, Bush, Bracket, Mandrill, Decorative things, Motor assembly parts and their support components, Other components that we manufacture are Springs, Nuts, Bolts, Gaskets, Spur Gears, Helical Gears, Bevel Gears, Worm Gears, and Chain Sprocket, Not just manufacturing, we do Galvanizing and Plating - Nickle and Chrome plating works. Our workshop and skilled people can help your component design adjustment and Repair works. Threading and Slotting are also undertaken. So overall, we have diversely skilled people to handle all sort of works done in our workshop.
Our workshop include a large table and well fitted array of tools and equipment that eases your effort. Just call or visit us for any solutions and we will be glad to get it done with assured quality standards.