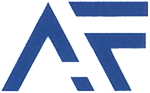 Al Fardan Trading Company LLC
Office 11, Al Naboodah Bldg, Ras Al Khor
Dubai
52879
04-3332113
Call
04-3333685
Products & Services :
Auto Flame Burner Management System
,
Boiler Burner
,
Boilers Distributors and Manufacturers
,
Flue Dilution System
,
Solar Water Heaters
,
Stainless Steel Chimney
,
Steam Boilers
,
Boilers And Steam System Installation
,
Heat Pumps
,
Hot Water Boilers
,
Steam Pipe Installation
,
Air Compressor System
,
Boiler Maintenance and Repair
,
Boiler Spare Parts
,
Facilities Management
Business Details
Business Description:
Al Fardan Trading Co LLC was established in 1994, supplying, installing and maintaining steam boilers. We are now the exclusive distributors in the UAE for internationally recognized manufacturers of pressure vessels, water heaters and flue draught systems.
We have developed a reputation for supplying leading edge technology equipment and services, with experienced teams providing unrivalled facilities management, specialist electrical installations, data center consultancy and technology asset management solutions. We have also project managed and engineered large turnkey installations which have included civil, electrical, instrumentation as well as pre-boiler, water treatment and boiler plants.
We continually redefine our trade by setting new standards for the company's image, services and business practice. Our dedicated, knowledgeable and productive team work to achieve the best outcome for each project.