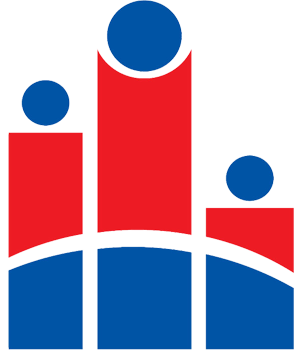 Al Murjan Electrical Installations LLC
205, Bin Sougat Building, Salahuddin St, Deira
Dubai
60947
04-2954465
Call
04-2959154
Business Details
Business Description:
Registered Electrical Contractor: Dubai Electricity and Water Authority (DEWA), Member of: Society of Engineers: United Arab Emirates
The first company to be established under Al Murjan Group in 1975. Founder and visionary Mr. Badiul Alam had nothing but faith and confidence in himself when he ventured into this business solo. And now Al Murjan Electrical Installation LLC is known as one of the most reputed Electrical Contracting, Maintenance and Switchgear company in Dubai. With our presence in the market for over 30 Years, we guarantee our work and assure you that 30 years of experience is put to work. Our company is registered with DEWA and we do all Load Schedule Design, Electrical Circuit Drawing and DEWA processing ourselves. We assemble Electrical Distribution Boards (Main to Final), Capacitor Banks, Metering Cabinets and Control Panels upto a maximum rating of 2500 amps. Our panels are also approved by the Dubai Development Board. All our panels are assembled by qualified and trained personnel with the assistance of modern tools and machinery. We are therefore able to provide premium quality panels with a warranty for satisfactory performance, which is backed by our principal suppliers under whose authority and training our panels are designed, assembled and tested. To be able to provide our customers with excellent service at a reasonable price we gladly introduce our sister company Al Murjan Star General Trading LLC. We import and sell all kinds of Electrical Materials. Therefore the materials you get for your projects will be at a very competitive price. This means huge savings for your project. Rest assured that jobs done by Al Murjan Electrical Installation LLC are guaranteed to deliver performance beyond your expectations along with huge savings and after support.
Ever since its establishment, Al Murjan Star General Trading LLC has emerged as a leading supplier of all kinds of electrical goods, electrical fittings, lighting solutions and electrical accessories in Dubai. The company's immense success can be attributed to the immense talents and experience of the company's CEO and General Manager, Mr. Mohammed Murshed Alam, who has been in this specialized field for many years and is a qualified Electrical Engineer having graduated from the prestigious State University of New York at Buffalo. His expertise and extensive knowledge of the field are primary factors in the company's runaway success. Al Murjan Star General Trading offers a wide range of products that includes Wires, Cables, PVC materials, Flexible PVC Pipes, GI conduits and accessories, GI pipes, GI flexible pipes, Exhaust fans, Electrical switches and sockets, Energy saving lamps, Tube lights, Halogen lights, Metal halide lamps, PVC glands, Brass cable glands as well as all kinds of hardware and tools used in the construction and building sectors. Al Murjan Star General Trading imports and stocks all kinds of electrical goods and hardware required for electrical contracting projects. You will find everything under one roof thereby saving you time and money looking around and picking different materials from different places. The company specializes in the assembly of electrical panels like LV Panels, Main Distribution Boards (MDBs), Sub-Main Distribution Boards (SMDB), Distribution Boards, Capacitor Banks as well as complete electrical Control Panels. Most of the company's products are of European and Asian origin, mainly from leading and reputed manufacturers in Italy, France, Spain, China, Malaysia, Taiwan and India. Additionally, you can also find a complete line of locally manufactured products. All the products supplied by Al Murjan Star General Trading are extensively tested for quality and performance in our in house testing center. The high quality of the products supplied and distributed by the company has played a significant role in developing a loyal clientele. All products supplied by Al Murjan Star General Trading meet stringent international quality standards and are available in-stock at very competitive prices.