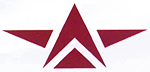 Aldebaran Technical Services LLC
Products & Services :
Air Conditioning Installation and Maintenance
,
Ceiling and Partitions
,
Electrical Installation
,
Epoxy Flooring
,
Variable Refrigerant Flow
,
Vinyl Flooring
,
Air Conditioning Contractors
,
Building Cleaning
,
Cleaning and Janitorial Services
,
Contractors Electromechanical
,
Flooring
,
Painting Contractors
,
Technical Services
,
Tiles Fixing
,
Air Conditioning Engineers Installation and Maintenance
,
Ceilings
,
Epoxy
,
Floors Wooden
,
Painters and Painting Contractors
,
PVC Flooring
Business Details
Business Description:
Aldebaran Technical Services Aldebaran Technical Services is known for their quality technical services for the business in UAE. With the strong vision of providing the superior quality services, our plan of action is centered around trust and reliability, which we believe is credited to our prosperity throughout the years.
We give a scope of specialized administrations including electrical, painting, tiling, medical, and gypsum works. We additionally spend significant time in building maintenance, including supply of skilled labor for any venture inside the UAE. We have faith in focused approach on any project that we undertake. This has gained high reputation in the market among our clients.
With a group of exceedingly talented experts over dedicated for every region, Aldebaran Technical Services keeps on endeavoring towards being an essential specialist technical service provider in and around UAE.
Our services have been based on our expert qualities and the quality in administration we give to every one of our customers. Our customer list involves industrial firms both abroad just as well as domestic. Our working style guarantees that each venture is finished with greatest effectiveness and to the most noteworthy of quality measures.