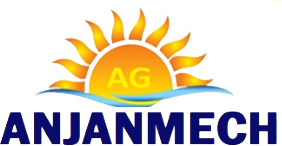 ANJANMECH LLC (Fire Protection Company)
Products & Services :
Fire Alarm Annual Maintenance Contractors
,
Fire Alarm Installation
,
Fire Alarm Maintenance
,
Fire Extinguishers
,
Fire Fighting Annual Maintenance Contractors
,
Fire Fighting Installation
,
Fire Fighting Maintenance
,
Fire Protection Supply and Installation
,
FM 200 System
,
Fire Companies
,
Building Maintenance-Repairs and Restoration
,
Event Management
,
Fire Alarm Systems
,
Fire Detection Equipment and Systems
,
Fire Fighting Equipment Manufacturers
,
Fire Protection and Fire Fighting Equipment and Service
,
Fireproofing Contractors and Materials
Business Details
Business Description:
"AEM" was established in 2000 and registered in accordance to the requirements of UAE Law.
"AEM", takes pride in employing the best workforce with technological expertise and industry specific, with knowledge that enables us to execute techno critical projects in the specified time schedule with out compromising on quality and safety. We are an equal opportunity employer committed to health, safety and environment responsibility of our employees.
With the advancement in technology, we have been constantly stirring hard to reach greater heights through innovation, value engineering and sustainable progressive growth. And in the process, we provide our valuable customers a comprehensive engineering solution.
Mission
Our mission is to provide electromechanical engineering services aligned with our clients business goals. Using our services will amplify their time available for critical focus areas. We will provide reliable, deadline sensitive and proactive services that strive to reach the highest standards for our price point.
Vision
In the current global and competitive business scenario managing growth is a strategic imperative. Major infrastructure and core sector investment in the Middle East and Asia to drive the world economics. For sustainable growth the core competence is important and the diversification strategy is appropriate. Formulating and implementing a growth vision is the key to any successful enterprise.
Contact: +97152 2550738, +97152 9531745