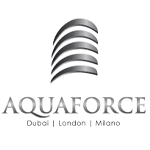 Aquaforce Building Materials Trading LLC
Business Details
Business Description:
Aquaforce had a reasonable vision, to be a global organization bringing to the Middle East market the Best Quality restroom and kitchen arrangements from Europe.

Set up by the Dewan family, who have been in the bathroom business in the Middle East since 1962, Aquaforceintends to continuously introduce great products and innovation into the market. An account of accomplishment that an enthusiastic family had across three ages bringing brands that best shows this contemporary way of life.

Today, Aquaforce is a thriving business reflected by the presence of 3 agencies in the Top urban communities generally known for the Trends, Design and Creativity in-home styling: London, Milan and Dubai.

A complete network of offices, decisively positioned, guarantees Aquaforce can best serve its customers and partners, keeping up with the guidelines that the organization has accomplished.

Having developed enduring associations with the biggest wholesalers and merchants in GCC, Aquaforcehighly esteems a fair and solid methodology, which has empowered the organization to extend its customer base while offering unparalleled support to its present clients.