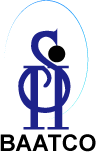 Burj Al Aaj Building Materials Company LLC
Business Details
Business Description:
Burj Al Aaj Building Materials Co., popularly known as BAATCO, was established in September 2003. It was incorporated by Mr. K.M Purushothaman, an entrepreneur with a humble experience of about 28 years then, in the procurement, sales and overall management of building materials trade in Dubai.
BAATCO is growing. The 2020 World Expo will be another glowing opportunity for growth. Dubai in particular and the UAE in general are about to witness a great leap forward during the forthcoming years. It is high time for Dubai to emerge as " the center of the world", once again! We understand that each enterprise based here has to play an important role in the infra-structural expansion of the nation. It is a win-win situation!!
Services:
Acoustic (Ceiling) Suspension Systems, Acrylic Sheets, African Hardwoods Custom-Cut Hardwood& Soft Wood, Beech Wood, Calcium Silicate Boards, Canadian S4S Lumber, Ceiling Tiles (Gypsum & Aluminium), Cement Fiber Boards, Commercial Plywood, Fiber Glass Insulation Systems, Film Faced Plywood, Gypsum Boards, Magnesium Oxide Boards, Mat Floorings (PVC), MDF Boards, Melamine MDF Boards, Metal Corrugated Sheets, Metal Roofing Tiles, Red Meranti Wood, Rock Wool Insulations, Studs & Tracks, Teak Wood, WBP Plywood, White Wood (Radiata Pine Wood), Wood Veneers