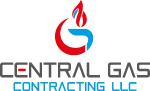 Central Gas Contracting LLC
Business Details
Business Description:
We would like to introduce ourselves "CENTRAL GAS CONTRACTING L.L.C" as one of the leading suppliers & installers of LPG centralized pipeline systems. Under the flagship of 'Al Mezher Gas' (Est. 1995), CGC started its operations in 2002. During this period, we have grown to be one of the most dynamic organizations in LPG sector in the U.A.E, with office in Dubai.
Our operations have diversified from supply of LPG to Designing of Centralized LPG & Natural Gas Systems, Construction of Centralized LPG & Natural Gas Systems, Consultancy & Projects Management, Training programs in LPG & Natural Gas Installation & Management, Repair & Maintenance (A.M.C), Supply of LPG Tanks & Cylinders, Supply of LPG.
We are one of the approved contractors from 'General Directorate of Civil Defence', Govt. of Dubai, U.A.E.
CGC has done installation for more than 500 Residential, Industrial, Institutional & Commercial customers in Dubai & Sharjah. Our sister concern Port Saeed Gas, Al Jadaf Industrial Gas and Al Mezher Gas supply LPG to about 25000 consumers in Dubai.