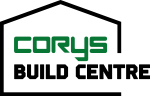 Corys Build Centre LLC
Products & Services :
Air Conditioning
,
Building Materials
,
Cables
,
HVAC
,
Lighting
,
Manhole Covers
,
Pipes and Fittings
,
Power Tools
,
Pumps
,
Sanitary Ware
,
Valves
,
Water Heaters
,
Drainage System
,
Tapes and Adhesives
,
Test Plugs
,
Tools
,
Water Tanks
,
Building Materials Distributors
,
Pipes and Pipe Fittings
Business Details
Business Description:
With a wide portfolio of mechanical, electrical and plumbing products, Corys Build Centre provides Facility Management Companies, traders and contractors with an integrated, multichannel approach to the fulfillment of their building material needs. With seven locations in Dubai, Al Ain, Sharjah, Abu Dhabi, Fujairah and Ras Al Khaimah, Corys Build Centre offers UAE wide coverage and a "one-stop-shop" experience, making it a partner of choice for companies seeking quality, availability, professional service and a broad range of branded products. Dealing directly with major manufacturers, we guarantee the authenticity of all our inventory.
Watch our Services via the YouTube Channel: