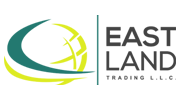 East Land Trading LLC
Products & Services :
Beach Umbrella
,
Canopy Tents
,
DORCO Razor Blade
,
Garden Umbrella
,
Tents
,
Cigarette Lighter
,
Hair Colour
,
Henna Hair Dye
,
Canopies
,
Razors and Razor Blades
,
Sports Goods Dealers
,
Tents and Tarpaulins
,
Tents Portable
,
Umbrellas
Business Details
Business Description:
East Land is a Dubai based company that specializes in services, e-tail, retail, wholesale and distribution business. Since our inception in 1992, our business have expanded significantly.
Our primary business is export which was the basic foundation of our company when it was established in 1992. With over 25 years of experience we distribute a wide variety of products to our clients across Africa, Asia, Europe, and the Middle-East.
We import a vast variety goods from China, Japan, India, Pakistan, South Korea, Vietnam, Thailand, South Africa, & Mexico.
Our export product catalog includes more than 1000 different items from categories like electronics, toys, hardware, household, kitchenware, stationery, sanitary, toiletries, cosmetics, furniture, garden & outdoor, etc
Vision
Our Vision is the first reason we work so hard. We want to be the best in this field and we will do everything for this. At East Land Dubai we are steadfastly committed to growth, sustainability and innovation and have these commitments at the heart of our vision for our future.
Strength
We believe that our strength is built on the quality of the work we do with our clients and the relationships that result from that. We strive to form and maintain long-term and mutually beneficial partnerships with our clients & provide accurate and up to date information on all aspects of our operation. We communicate openly and appreciate constructive feedback. We believe in a can-do attitude where we will always go the extra mile in order to satisfy our partners.
Mission
East Land Dubai is based on a solid foundation of priorities. Each is as important to us as the other, and together they form the ethos that lies behind everything we do.