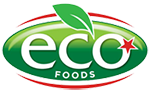 Ecostar International LLC (Eco Foods)
Products & Services :
Food Importers and Wholesalers
,
Food Packaging
,
Pulses
,
Rice
,
Sugar Brokers and Wholesalers
,
Sugar Sachet
,
Butter
,
Margarine
,
Sella Basmati Rice
,
Shortening
,
Skimmed Milk Powder
,
South Indian Rice
,
Sunflower Oil
,
Blended Butter
,
Egyptian Rice
Business Details
Business Description:
ECOSTAR offers custom made, comprehensive and flexible private labeling packaging solutions. We can also develop customized products according to customer requirements. With our combined operations involving processing, product development and packaging, we bring you the advantage of entire product control. ECOSTAR INTERNATIONAL is capable of supplying any volume of products with private label packaging as per customer requirement. We have a highly qualified and experienced team of professionals, who consistently work hard to maintain the quality of our agro products and packaging solution.
We are specialized in the supply of consumer products with packaging to Hypermarkets, Supermarkets, Industrial Catering, Hotels, Wholesalers, Import & Export agencies in UAE.
STRENGTHS OF OUR COMPANY
• ECOSTAR has a vast experience in commodity industry and packaging solutions
• Deliver quality products with perfect packaging
• Capable to handle bulk quantity
• Ensure customer satisfaction at all stages
• Professional and experienced management
• On time product delivery
Products:
White Sugar, Sticks/Sachets, Rice, Spices, Nuts and Pulses
Open Hours:
Saturday to Thursday 8:30 am to 5:30 pm, Friday Closed