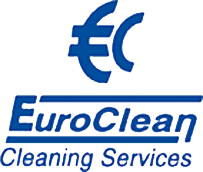 Euroclean Cleaning Services
Business Details
Business Description:
We are a division of the Al Kharbash Group of Companies, based in Dubai and throughout the United Arab Emirates. Our Cleaning Division has a team of professional Supervisors and Foreman who are experienced in all types of cleaning services.
Euroclean is a member of Al Kharbash Group of Companies, owned by the Al Kharbash family. It is a well diversified Group with business interests in Construction, Electro Mechanical, General Maintenance, Marketing & General Trading, Real Estate and Investment.
Services:
General Cleaning of Offices, Villas and Flats, etc. Contract Cleaning of Offices, Hospitals, Banks, etc. Heavy and Final Cleaning of newly Constructed Buildings, Carpet Shampooing, Scrubbing and Polishing Tiles, Hire of cleaners on monthly basis