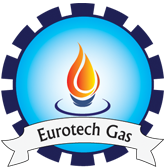 Eurotech Gas Services LLC
202, SMJ Bldg, Damascus St, Al Qusais 2
Dubai
235377
04-2383567
Call
04-2392406
Business Details
Business Description:
Eurotech Gas is a strong organization with a talented and highly qualified set of mechanical, electrical, electronics and civil engineers. The company endeavours to satisfy its clients by delivering quality results. The organization's continued success in this domain is attributed to quality, skill, efficiency, cost-effective solutions and prompt delivery. Over the next few years, the company is positioned to grow in a structured way.
Vision
Eurotech Gas aims to be the market-leader in its area of expertise by serving clients and involving dedicated professionals.
Mission
Eurotech Gas aims to create value for its clients, its employees and every other stake-holder of the company.
Approvals
Eurotech Gas Services L.L.C. is Certified and Approved from Dubai Civil Defense and also having ISO 9001, Dubai Chamber of Commerce, TECOM, JAFZA, Dubai Economic Department Approvals for all its Activities.
Why Eurotech Gas
* Experts with rich experience in the team
* Technical consultancy around gas installations
* Secure, reliable and customized products of high-quality
* Attractive cost-performance ratio
* Effective implementation of regulations,codes and standards
* Short delivery periods
Products:
LPG Tank, LPG Tank Accessories, LPG Vaporizer, LPG & Natural Gas Regulator, LPG & Natural Gas Valves, Gas Leak Detection System, Pressure Gauges, Pressure Switches, Enclosures, Gas Pipes (Steel, Copper & PE), Flexible Hoses, Gas Meters, Gas Manifolds