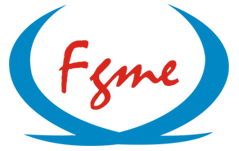 Business Details
Business Description:
FLEX GENERAL MAINTENANCE CONTRACTING LLC (FGMC), was established in 2006 to cater to various applications in the construction and allied industries in UAE. Flex Contracting is associated with some of the world's leading construction chemical manufacturers and we have cultivated a culture of quality consciousness through interaction with our National and International associate companies.
We are the professional experts in Injection Works, Water Leakage Arrest Solutions in construction industry in UAE with National and International standards.
Our scope of Injection works includes the following:
1. Injection for secant piles.
2. Crack Injection.
3. Leakage arrest for all types of swimming pools.
4. Injection for soil stabilization to arrest water leakage through soil.
5. Leakage arrest in Tunnels, Canals and Shafts, etc.
We are the approved applicators of the national and international leading manufacturers like,
1. MC BUILDING CHEMICAL
2. CONMIX.
3. FOSROC
4. BASF
5. CORROTECH
6. SIKA
7. NATIONAL PAINTS
8. JOTUN
9. HENKEL POLYBIT
10.BERGER PAINTS
Besides Injection works, Flex Contracting provides state of the art flooring materials for today's fast pace Designers. Malls, Hotels, Airports, Museum, Warehouse, Multi story car parking structures which need specialized floor and floor coatings. Our skilled application team executes specialized flooring jobs such as self level Epoxy Flooring Coating, and Epoxy Screed System.
We are an accredited applicator for most of the major Floor Coating, Crack Injection, Polyurea Coating and Waterproofing manufacturers in UAE & Qatar.We always provide a standard warranty for all works carried out.
Our companies have a strong and satisfied client base and we can strongly say that the major part of our success is "Our Customer's Over Whelming Support". We believe and still we are on their front on "a Call"as a service provider .Yes!!! We Are Growing!!!!!
And we have a Sister concern company M/s.Neera Building Contracting LLC is a Dubai based company established in 2015, having a G+1 license and actively dealing in all kinds of Civil Works and specialized in False Ceiling Works & GRC Works.
Services:
Injection of Secant Piles, Leakage Arrest in Shafts for Sewerage Line, Crack Injection, Leakage Arrest woks for Swimming Pools, Polyurea Coating, Spray foam Insulation, Leakage Arrest in Cable Ducts, Concrete Repairing, Epoxy Floor Coating, Maintenance Works (CIVIL), False Ceiling Works, GRC Works, Civil Works