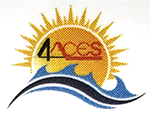 Four Aces General Trading LLC
Business Details
Business Description:
Packing Materials Trading House
FOUR ACES provides complete packing solutions ensuring safety of your products. We stock and trade exceptional quality packing paper, corrugated cartons, corrugated rolls, boards / sheets, polythene sheets, air bubbles, stretch films, styrofoam (thermocole) sheets, foam rolls, BOPP tapes, masking tapes, etc.
Warehousing
We have a warehouse situated in a very convenient location, near Dubai International Airport Terminal 3. 4000 sq. ft. of storage space at ambient temperature is available. We offer safe, clean and secure storage options. Our dedicated storage facility allows easy access to your effects, subject to reasonable notification.
Removals & Relocation
Highly trained and qualified personnel move your valuable belongings the way you expect to be handled, any time anywhere across the globe. The challenges of an office or home moving are many. We at FOUR ACES have the expertise, resources and equipment necessary to match your requirements.
Freight Forwarding & Transportation
At FOUR ACES, customer experience and their expectations will always be the heart of our operations. Our approach to work is simple. Our focus is always the customer and their needs. We provide timely and efficient solutions, measure customer satisfaction, improve the speed at which services are brought to the customer's work place.