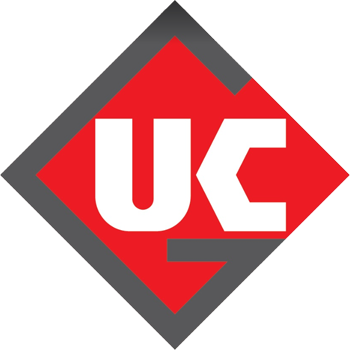 Business Details
Business Description:
UK Space Frame Systems Co. was founded in the early 2004. The founders and most employees of UK had participated in the space frame business since its beginning in Turkey and are undoubtedly among the most experienced people in this field. With this professional staff, UK designs and produces top quality products with utmost safety and economy.
Structural calculations are made in confirmity with the international and local standards of the subject country. They are prepared by UK custom software and submitted after being checked with internationally accepted structural programs.
All materials used in UK space frames are first quality and their confirmity with standards are certified. International standard procedures are followed in every step of production. 10% of the produced members are tested under 1.25 times of the calculation loads prior shipment to site. Furthermore, routine metallurgical and chemical analysis are performed on each batch of incoming materials.
UK mainly works for exporting. About 70% of our products are exported to foreign countries including Russia, Belgium, Romania, Turkmenistan, Kazakhstan, Azerbaijan, Egypt, Libya, Chad, Equatorial Guinea, Kuwait, U.A.E., Jordan, Qatar, Oman and Iraq.
UK shall continue to sustain the belief "best space frames are made by Turks" in these countries.
Steel Space Frame Design, Supply and Installation