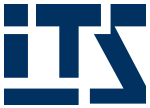 Ideal Legal Translation and Businessmen Services
Business Details
Business Description:
Ideal Legal Translation & Businessmen Services, established in Dubai in the year 1986, is pioneer translation provider in the UAE and the first translation firm in Dubai having its main office in Dubai, United Arab Emirates, equipped with a team of highly professional, qualified & well-experienced translators and interpreters in all specialized fields in most international languages. The main activity of the company at the time of our firm's establishment was to offer its clients translation & secretarial services. As time has passed, Dubai has become more and more attractive to the investors & business owners and international companies who were looking at the city becoming an active bridge between the East, West and the Gulf.
In this dynamic & fast growing country, with the increase of business opportunities in Dubai - UAE, Ideal plays a major role in establishing the facilities for our clients' requirements in various business activities, for which Ideal has organized a network of highly skilled professionals ready to complete all documentations in one of the safest hands. Our firm has responded to the demand of its clients and has included other services within its activities. These services have placed our company as the market leader in the field of our business.
Ideal is the first choice where you can rely in everything to be professional, perfect, accurate and secure. We have developed a team of professionals in different fields, ensuring to provide high quality, on-time & top urgent basis projects.