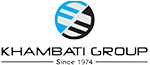 Khambati Metal Industries LLC
Products & Services :
Steel Stockholders and Merchants
,
Electroplating
,
Galvanized Angle
,
Galvanized Beam
,
Galvanized Channel
,
Galvanized Flat Bar
,
Galvanized Gratings
,
Galvanizing Sheet
,
MS Angle
,
MS Beam
,
MS Checkered Plates
,
MS Pipes
,
MS Roundbar
,
MS Sheet
,
MS Tubes
,
Steel Stockist
,
Building Materials
,
Oilfield Equipment
,
Oilfield Supplies
,
Pipes and Pipe Fittings
,
Steel Fabricators and Engineers
Business Details
Business Description:
Khambati Steel Trading LLC was established in the year 2000 as an overseas branch in Dubai. It's an initiative of our parent company Mohammed Khambati & Company which is serving in India since last 40 years with head office situated at Indore. Khambati Steel Trading LLC is one of the largest stockist and suppliers of seamless/ ERW/ SAW pipes, MS/GI sheet, angles, channels, beams, structural steel & pipe fittings in U.A.E., neighbouring Gulf countries and Africa.
Highlights:- The greatest strength of the company is the wide product range available in all international specifications and grades, catering the requirements of oil, gas, petrochemicals, construction, fabrication and engineering industry. Company has number of warehouses at different locations where stocks of structure steel items like angle, channels, beams, seamless and ERW pipes, fittings, GI & MS coils, plates, deform & round bars etc. are available for prompt delivery.
Facilities:- The company has a store yard of 125,000 sq. ft., located in Al- Quoz, Industrial Area-3. It has the location advantage of easy access to main roads leading to other Emirates, neighbouring Gulf states and sea ports.
Reliable Supplier:- Khambati Steel Trading LLC, a subsidiary company of Khambati Group has developed as a strong and reliable steel supplier. The company has earned a credit of being a company where all customers' expectations with respect to delivery, quality of products and competitive price are met.
Availibility & Quality Control:- The company holds bulk stocks of structural steel, coils, pipes and fittings at any given point of time and has nearly 20 years of professional experience in oil/ gas/ marine/ petrochemical industry. We are reputed suppliers with international quality credentials from Middle East, Europe, Indian subcontinent, far east and CIS countires. The company is well equipped with technical support for quality assurance personnel entitiled to the inspection and approval of all incoming and outgoing materials. The various departments like marketing, imports, exports, stores, dispatch and accounts work in coherence under the able guidance of group MD.
Products:
Pipes & Tubes, Seamless Carbon Steel Pipes & Oil Field Fittings, Scaffolding, Coils & Sheets, Structural Steel (Galvanized and Black), Hardware & Building Material, Wood & Ply