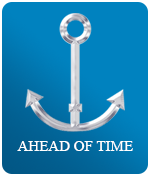 Business Details
Business Description:
Modern Age Shipping with its head quarters in Dubai is a premier international freight forwarding company that provides a one-stop solution for every client for their logistical needs since its inception in 1985. Globalization and the internet have opened markets to international competition and enhanced the transportation of goods. We have contacts with various international carriers / agents that secure space on movements worldwide. Our extensive network of agents and partners allow our clients to benefit from a package tailored to their individual needs and service requirements whether by air, sea or road.
As an international freight forwarding company, Modern age shipping offers a comprehensive air, sea and land freight service that is committed to the safe, reliable and cost-effective delivery of your consignment. We provide a cost effective road freight service using our own / outsourced fleet of vehicles and carefully chosen carriers who will ensure your consignment arrives on time, every time! We have a worldwide air and sea freight forwarding service from port-to-port and door-to-door with weekly departures.
Our experienced freight specialists work closely with you to develop just the right solutions to meet your specific shipping needs utilizing the most advantageous routes, carriers and cost-effective methods of transportation.
As part of our commitment to our clients for end-to-end offerings we also provide warehousing, consultancy, dangerous goods handling and a wide variety of value added services.
Services:
Air Freight, Sea Freight, Road Freight