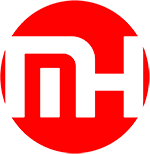 Mohsin Hardware Trading Company LLC
Business Details
Business Description:
Mohsin Hardware Trading Company LLC has grown to become one of the pioneer anchor bolt and nonstandard construction fastener manufacturers in UAE.Products manufactured include hex and square head bolts, anchor rods, bent bolts, U-bolts, eye bolts, square plates, tie rod assemblies and numerous varieties of area of expertise fasteners. Company had recently added a hot-dip galvanizing / XYLAN coating line operated out of this facility. A Dubai-based and operated small business, was founded in 2007 as a specialty fastener distributor for all types of industries. Through the years Mohsin Hardware Trading Company LLC. has set the standard for customer service by providing creative solutions to difficult customer applications.
Mohsin Hardware Trading Company has the products and expertise needed for industrial and construction projects world-wide. We offer an extensive range of anchor bolts and construction fasteners as required by our customers.
Products:
Structural Bolts, Brass Bolts and Nuts, Threaded Rods, Self Drilling Screws, Precision Bolts, Chemical Anchor Bolts, Steel Bolts, Tie Rods, Stainless Steel Bolts, Aviation Fasteners, Anchor Suppliers, Bolts and Nuts, Super Duplex Fasteners, Fasteners Industrial, Hex Bolts, Cable Bracing, Building Materials, Foundation Bolts, HSFG Bolts, Screws, Hardware, Pipeline Contractors, Pipe and Pipes Fittings, Insulation Tapes, U Bolts, Duplex Fasteners, Anchor Bolts, Stud Bolts, Dowel Bars, Bolts, Nuts, Anchor, Oil and Gas, Oilfield Supplies, Washers, Drum Lifting Equipment, Power Transmission Equipment, Pressure Vessels Manufacturers