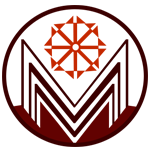 Morawala Building Materials Trading LLC
Business Details
Business Description:
Morawala Building Material Trading LLC was started in Dubai, UAE. in various commodities serving customers in UAE, Gulf, Middle East, Africa, Indian sub-continents and far-east. The major focus of the company is in industrial supply providing outstanding products and services including: Construction Material and Equipments, Fasteners, Power Tools, Abrasives, Packing Items and Fittings, Valves, Cables, Energy saving products and many more… We are located in Deira, Dubai, UAE. close to the heart of the Hardware Market in Dubai.
Reliability:- At Morawala Building Material Trading LLC. We sell products that are completely reliable.
High Quality:- We are ISO certified company, We only deal standard quality materials.
Reasonable Price:- We prefer customer satisfaction over our benefits.
Quick Delivery:- We deliver products as soon as it is possible.
Products:
Fasteners, Power Tools, Welding Equipments, Abrasives, Hand Tools, Hardware Consumables, Marine Oil Field, Packing Items
Open Hours:
8:00 am - 1:00 pm and 4:00 pm - 8:00 pm