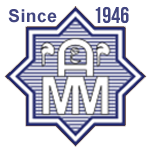 Mostafawi Est Carpets and Curtains LLC
Products & Services :
Carpet Tiles
,
Carpets
,
Curtains
,
Vinyl Parquet and Hand Tufted Carpets
,
Hand Tufted Carpets
,
Vinyl Parquet
,
Carpet Contractors
,
Carpets and Rugs
,
Carpets and Rugs Suppliers Contract
,
Curtains Manufacturers
,
Furniture Manufacturers
Business Details
Business Description:
Mostafawi Establishment is the complete one-stop solution for furnishing and decoration, with most abundant choice among the finest stock of the greatest manufacturers from all over the world at best prices. We are also the one and only one who can offer direct rent of Real Estates for residence or businesses and at the same time to completely furnish them from A to Z on special prices and in countless styles and trends all under one roof.
We operate our own hand tufted carpets factory producing top notch quality carpets made of 100% New Zealand Wool. Any design, color and dimension of carpet can be produced with a short lead time.
We also stock a wide range of fabrics for curtains, upholstery, wall coverings and other related furnishing beauty. In addition to this, we offer special fabrics which are flame retardant, antibacterial, bioactive, odorless and other types that serves any application-specific need. We have our own furniture division, producing original designs, covering all between the latest fashion and the classic traditional flavor.
Branches:
Abu Dhabi
Mostafawi Ent Carpets and Curtains LLC
Location: Al Najda
Phone : 02-6798818 Fax : 02-6798848
Dubai
Mostafawi Carpets and Curtains Ent LLC
Location : Near Arabian Motors
P.O Box : 30777
Phone : 04-3384777 Fax : 04-3388847
Products:
Furniture, Wall Decor, Flooring, Wooden Doors, Pantry and Wall Cupboards