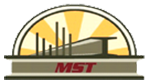 Mufaddal Steel Trading LLC
Business Details
Business Description:
We introduce ourselves as one of the leading wholesalers and suppliers of galvanised & black steel pipes, tubes, H.R, C.R, G.I coils & sheets. Since its inception in 2008, Mufaddal Steel has continually exceeded market product. We believe in extending quality service, after-sales support to all our customers in the Middle East and the sub-continent. We carry sufficient stock to meet immediate demand. Our team involves qualified sales personnel and deliverymen ensuring prompt delivery at all times.
At this juncture, we would request your good self to consider our product range and extend us an opportunity to do business with your esteemed organization.
Products:
Angles, Pipes and Tubes, Channels, Steel Beams, Steel Plates, Chequered Plates, Expanded Metal, MS and GI Sheets.