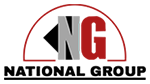 National Dewatering and Land Draining Company LLC
Products & Services :
Dewatering Pumps
,
Dewatering
,
Piling
,
Pipes and Pipe Fittings
,
Submersible Pumps
,
Booster Pumps
,
Couplings
,
Dewatering Companies
,
Dewatering Contractors
,
Dewatering Equipment
,
Drilling Equipment and Accessories
,
Ground Water Control
,
Jetting Pumps
,
Layflat Hose
,
Over Pumping
,
Piling Contractors
,
Pump Rental
,
Rubber Suction Hoses
,
Well Casing Pipe
,
De-watering Equipment and Services
,
Diesel Engines Parts and Accessories
,
Drilling Equipment
,
Flanges
,
Hose Couplings and Fittings
,
Pumps
,
Renting Pumps
Business Details
Business Description:
National Dewatering and Land Draining Co. Established in 1989 in Dubai, U.A.E. is one of the leading providers of dewatering equipments and services. We specializes in providing pumps, engines, valves and spare parts for customers across diverse construction and industrial segments. Besides we provide extracting and drilling equipments for rental also.In 1992 the company established its first branch in Abu Dhabi and in 1997
National Dewatering and Land Draining Co. provides complete dewatering solutions to its customers and has established a wide cliented wordwide we strives to satisfy customers for all their requirements. Excellence has been a hallmark of its services. We are committed to deliver the same to our customers in the future as well.
The company has been providing innovative solutions with the help of their dewatering equipments and services to the construction industry and has been playing a major role in the development of infrastructure projects. We have earned a very high reputation in construction industry by successfully executing over thousands of projects.
National Dewatering and Land Draining Co. has strived to develop innovative, practical and flexible dewatering and land draining control systems catering to diverse projects involving complex site and soil conditions. The company team prides itself on providing a quality professional service catering to the construction industry and provides the latest technology, equipments and engineering analysis in combination with a nucleus of highly skilled site personnel.
The key to National Dewatering and Land Draining Co.'s success has been the combination of engineering staff, field personnel and experience. All of our staff are extremely well trained and offer an efficient, friendly and above all professional service at all times. You will find that our staffs are always ready and willing to share their valuable experience and advice with our customers.
Since its inception National Dewatering & Land Draining Co. has established an outstanding reputation for providing a high quality service in all aspects of Land Drainage. Today as a result of this commitment to quality the Company has an expanded client base.
National Piling in association with National Dewatering and Land Draining Co. is one of the prime leaders in the field of specialist geotechnical and foundation engineering. Vision and Novelty in construction technique are the trait of the company. National piling company has invested in specialized rigs and equipments to compliment our large span techniques. We have the capability to carry out smallest to the largest contracts with full satisfaction of our clients. Our particular expertise is in intricate projects utilizing all aspects of piling techniques.
We are administered by a group of experienced professionals and leading a team of skilled staff. Equipments and techniques used are carefully selected to costume prevailing ground and environmental conditions. All specialist equipments are owned and are purchased from leading international foundation equipment manufacturers. We have undertaken projects for deep foundation works for high-rise buildings, both commercial and residential. Having state of the art technologies, experience and highly qualified technical and administrative staff, we can enhance our excellence in projects to the client's satisfaction.
The overhaul provided by us includes preliminary geotechnical works, conceptual and detail design to the actual construction of the works.
National Piling – Dubai, Sharjah, Fujairah
National Engineering Piling LLC - Abu Dhabi
National Dewatering & Land Draining- Abu Dhabi
National Pumps Industry Co. LLC - Dubai
Open Hours:
Saturday to Wednesday 8:00 am to 5:00 pm, Thursday 8:00 am to 1:00 pm