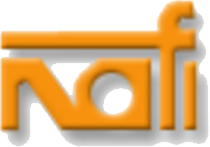 National Fibre Glass Industry (NAFI) LLC
Opp Dubai Library, Ras Al Khor, Aweer Indl Area
Dubai
60500
04-3330020
Call
04-3338949
Business Details
Business Description:
We are glad to introduce ourselves as one of the leading manufacturers, suppliers and erectors of fiberglass products. We have highly qualified and experienced fiberglass technicians and a strong work force to tackle the orders. At NAFI, we make it mandatory that every aspect of the customer's request/enquiry is catered to at its best, ensuring quality for both services and products manufactured.
Our strong work force is reputed at executing and tackling orders.
Products:
Manholes, Manholes – Liners, Manholes – Ladders, Manholes – Covers, GRP Products, GRP Trolleys, GRP Roof - Domes, GRP Domes, GRP Tanks, GRP Water Tanks, GRP Floaters, GRP Trays, GRP Trays and Boxes, GRP Moulds, GRP Pultrusions, GRP Manholes, GRP – Recreations, GRP Cabins, GRP Car Parks, GRP – Recreations
Services:
Manhole Liners, Manhole Ladder, Safety Cage, Chemical Tanks, Water Tanks, Septic Tanks, Car Parking, Decorative Panels, Gully Pott, Rough Mould, Waffle Mould, Roof Lamination, GRP Shutters, Manhole Covers, Corrugated Sheets, GRP Window Coatings, GRP Enclosures, GRP Liners, GRP Cable Tray, GRP Portable Cabin, GRP Shower Cubicle